Open Call
Getxophoto's Open Call provides an opportunity for visual artists and photographers from all over the world to exhibit their work at the next edition of the Festival, in June 2023. The theme to be addressed in the 17th edition is Pause!

The international jury made up of Elisa Medde (editor-in-chief of Foam Magazine, Amsterdam), Luis Juárez (editor of Revista Balam, Buenos Aires), Jon Uriarte (digital curator of The Photographers' Gallery, London) and María Ptqk (new curator of Getxophoto) has selected 12 shortlisted projects and 3 winners, that are part of the artistic programme of Getxophoto 2023.
Winners Open Call 2023
M'hammed Kilito – Before it's gone (Rabat)
Arturo Soto – Today, Something (Mexico City)
Julieta Tarraubella – Bunker (Buenos Aires)
Shortlist Open Call 2023
*In alphabetical order
1 Ann Prochilo – This is Water (San Francisco)
2 Arnau Rovira – Fantasia Resorts (Barcelona)
3 Arturo Soto – Today, Something (Mexico City)
4 Bennett Smith – I did not Mean to do That (Lucerna)
5 Cristian Ordóñez – Frequency (Toronto / Santiago)
6 Estampa – Taupada (Barcelona)
7 Fabrizio Bilello – Way to Love (Berlin / Marsala)
8 Heather Agyepong – Ego Death (London)
9 Javier Talavera – Almudena (Madrid)
10 Johannes Baudrexel – Spare me your Sanity (Vienna)
11 Julieta Tarraubella – Bunker (Buenos Aires)
12 Liz Hingley – The SIM Project (London)
13 M'hammed Kilito – Before it's gone (Rabat)
14 Matthias Ley – Empty Promises (Munich)
15 Ursula Groos – 1.7 cm p.a. (Hohenahr)
Jury
JON URIARTE
Artist and digital curator at The Photographers' Gallery (London)
He studied Photography in Barcelona and ICP New York and holds a master in Projects and Artistic Theories by PhotoEspaña and the European University of Madrid. His work has been exhibited in collective and individual exhibitions at different galleries and art centres in Madrid, San Sebastian, New York, Berlin or Barcelona. Founder of the independent platform Widephoto and conceptual director of DONE, a project launched by Fundación Fotocolectania, Uriarte was the curator of Getxophoto Festival from 2020 to 2022. He is currently digital curator of The Photographers' Gallery in London.
ELISA MEDDE
Editor-in-Chief of Foam Magazine, curator and writer (Amsterdam)
She edits, curates and writes about photography and visual culture. With a background in Art History, Iconology and Photographic Studies, her research reflects on the relationship between image, communication and power structures. Elisa Medde has been nominator for a number of prizes and chaired various juries. She loves collaborating with educational programs as lecturer and jury member, such as KABK, ECAL, Brera Academy, Fotofilmic and many more. She regularly writes for various publications such as C4 Journal, Something We Africans Got, Vogue Italia / L'Uomo Vogue, YET Magazine and many artists' books.
LUIS JUÁREZ
Editor of Revista Balam and cultural manager (Buenos Aires)
Since 2015 he edits and directs Revista Balam, a contemporary photography magazine where it addresses issues related to minorities and dissidence. Director of MIGRA, The Buenos Aires Art Book Fair and a collective based in Argentina that arises from the need to generate a community space for the panorama of publications and printed art matter. He is member of the Archivo de la Memoria Trans Argentina and coordinator of the editorial department. He dedicates to works on cultural projects from a queer stance, creating networks and alliances for the strengthening of marginalized communities that are outside the norm.
MARÍA PTQK
Independent curator, cultural researcher and curator of Getxophoto Festival (Bilbao)
She holds a PhD in artistic research, a degree in Law, Economics and a Master in Cultural Management. Her work is based on the intersections between art, technoscience and feminisms. She has worked with a number of leading institutions, among them Medialab Prado, Fundación Daniel y Nina Carasso, CCCB, Jeu de Paume, La Gaité Lyrique or GenderArtNet. Some of the exhibitions she has curated are A propósito del Chthuluceno y sus especies compañeras (Espace virtuel du Jeu de Paume), Ciencia fricción. Vida entre especies compañeras (CCCB) or Extinción Remota Detectada (LABoral).
Open Call winners 2022
Igor Furtado and Ventura Profana – Come Before Winter (Brazil)
Marisol Mendez – Madre (Bolivia)
Gloria Oyarzabal – Usus Fructus Abusus (La blanche et la noire) (Spain)
Cemre Yesil Gönenli – Hayal & Hakikat (Turkey)
Open Call winners 2021
Zahara Gómez Lucini & Las Rastreadoras del Fuerte – Recetario para la memoria
Etinosa Yvonne – It's all in my Head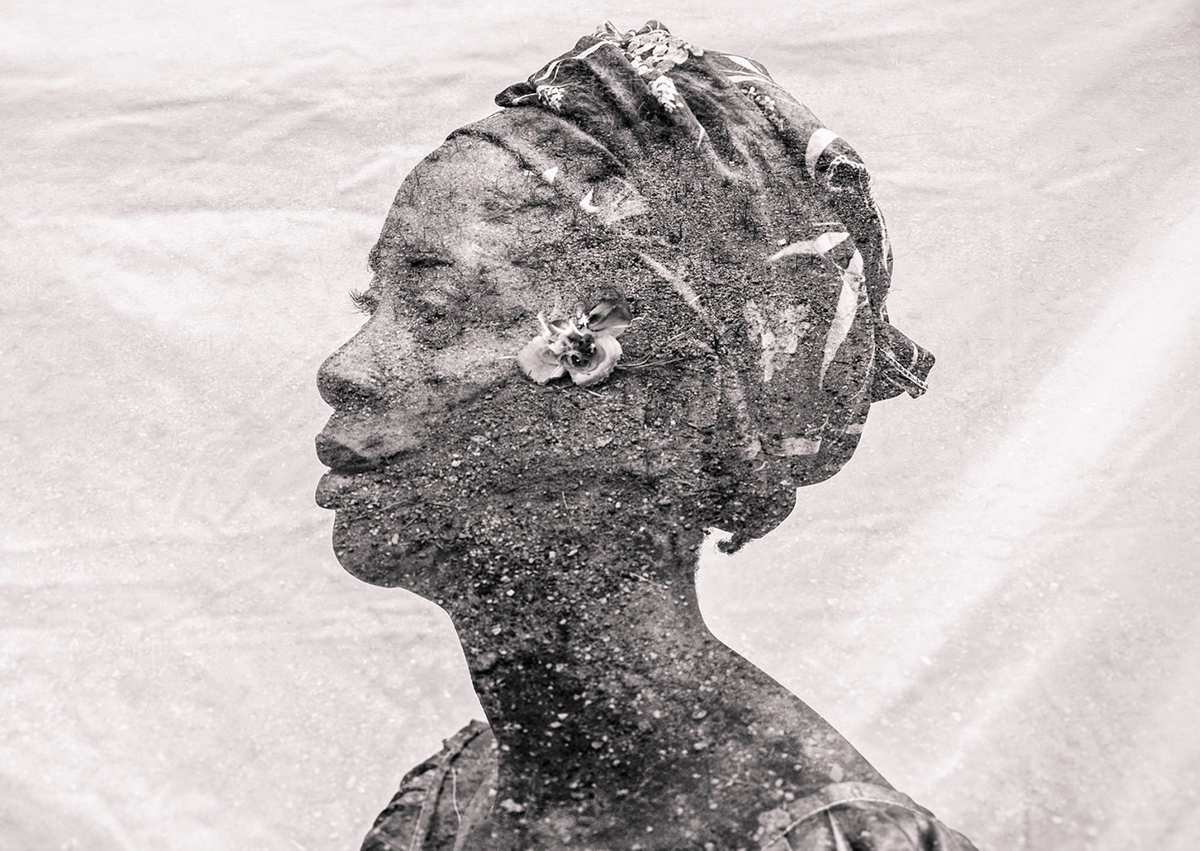 Collaborator: