Program
Transitions II
Post-conflict. Reframing a dialogue
For the 2018 edition of GETXOPHOTO we will be reflecting on the meaning of conflict while focusing the festival's theme on its aftermath, the consequences caused by it and the reconstruction of dialogues in post-conflict period. We would like to explore the emergence of new situations, ideas, relationships, struggles and tensions which reframe a broken discourse giving way of new possibilities.
We are aiming to explore not just the external post conflict struggles between characters and characters with nature and society, but also looking into internal conflicts affecting peoples within themselves and their surroundings. The conflicting needs and principles within or among organisations, the impacts emerging from the technologies, structures of power and beliefs, conflicts of the natural world and with other species, ideologies and lifestyles, the misunderstanding within generations, traditions colluding with the modern world or gender conflicts.
GETXOPHOTO International Image Festival is open to visual representations using different mediums, photography, video, archive, installation, performance, intervention, digital art, fictional narratives and documentary works. We are looking for works which challenge the way we think and questions established ideas of engagement.
In the end, it will be a new edition following the discursive line of the theme Transitions, which was started last year. It will tackle key contemporary issues through the narrations of visual storytellers from all over the world.
Monica Allende
Curator
Allende is an independent curator, creative producer and educator. She is collaborating with WeTransfer as a creative director, she was the director of FORMAT17 International Photography Festival, she has collaborated with Screen Projects and is producing several multidisciplinary projects with artists and digital platforms worldwide.
Previously Monica was the Photo Editor at the Sunday Times Magazine, where she launched Spectrum, the award-winning photography section. She is a visiting lecturer at the London College of Communication and lectures and teaches workshops at ScreenLab, London; EFTI, Madrid; Tashkeil, Saudi Arabia; the University of Sunderland's Mentorship Business Programme; Festival Internazionale a Ferrara; WPP workshop Angola; Magnum Professional Practice Workshops, among others.
She nominates photographers for the Deutsche Börse Photography Foundation Prize, the Prix Pictet and The Joop Swart Masterclass/ WPP; FOAM Paul Huf Award and she has served on juries worldwide including the World Press Photo, Bar Tur Photobook Award, La Fabrica/Photo London Dummy Award, Phmuseum Award, Visura Grant, National Portrait Gallery's Taylor Wessing Photographic Portrait Prize, among many other. Monica produced and curated Darfur: Images Against Impunity, an exhibition and a book by Stanley Greene, Lynsey Addario and Alvaro Ybarra Zavala.
She is the recipient of the Amnesty International Media Photojournalism Award, the Picture Editor's Award, the Online Press Award and Magazine Design Award for Best Use of Photography.
Exhibitions
Take a look to the works that complete this edition´s artistic program curated by Monica Allende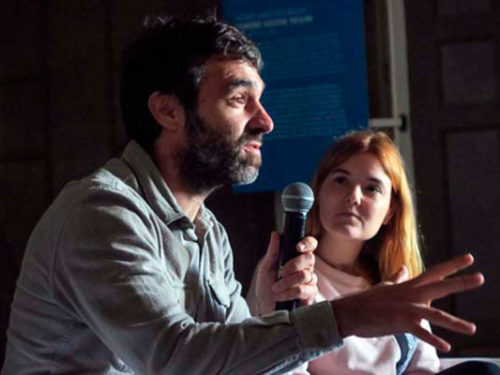 Conversations
Meet the authors in person, listen to them, ask them, know their motivations and intentions, delve into their work
Activities
GETXOPHOTO offers a range of activities to take an active part: cinema, guided visits, tours, meetings…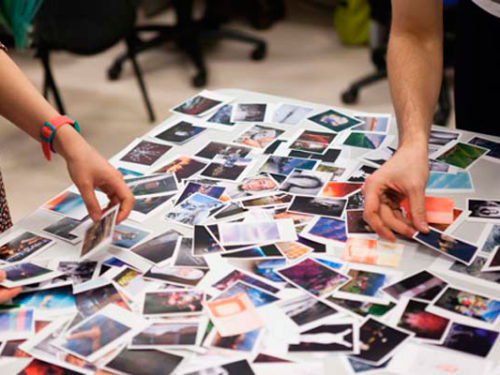 Lab
The educational proposal of the Festival includes two experimental laboratories on the creation of visual narratives in the 19th and 21st centuries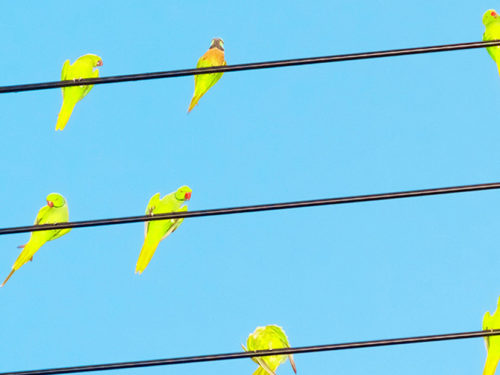 Collaborations
We are immersed in the cultural ecosystem of the country starting a series of collaborations with different nearby agents and institutions
Open call
More than 200 visual artists from 30 different nationalities have sent their vision on this year's theme: "Postconflict"